Baking from scratch simplified
An interview with pastry chef and recipe developer Yvonne Ruperti about her cookbook One Bowl Baking. Ruperti shares recipes for Fudgy Walnut Brownie Cookies, Juicy Mango-Raspberry Crumble Tart, and Banana Bourbon Cake with Bourbon Whipped Cream.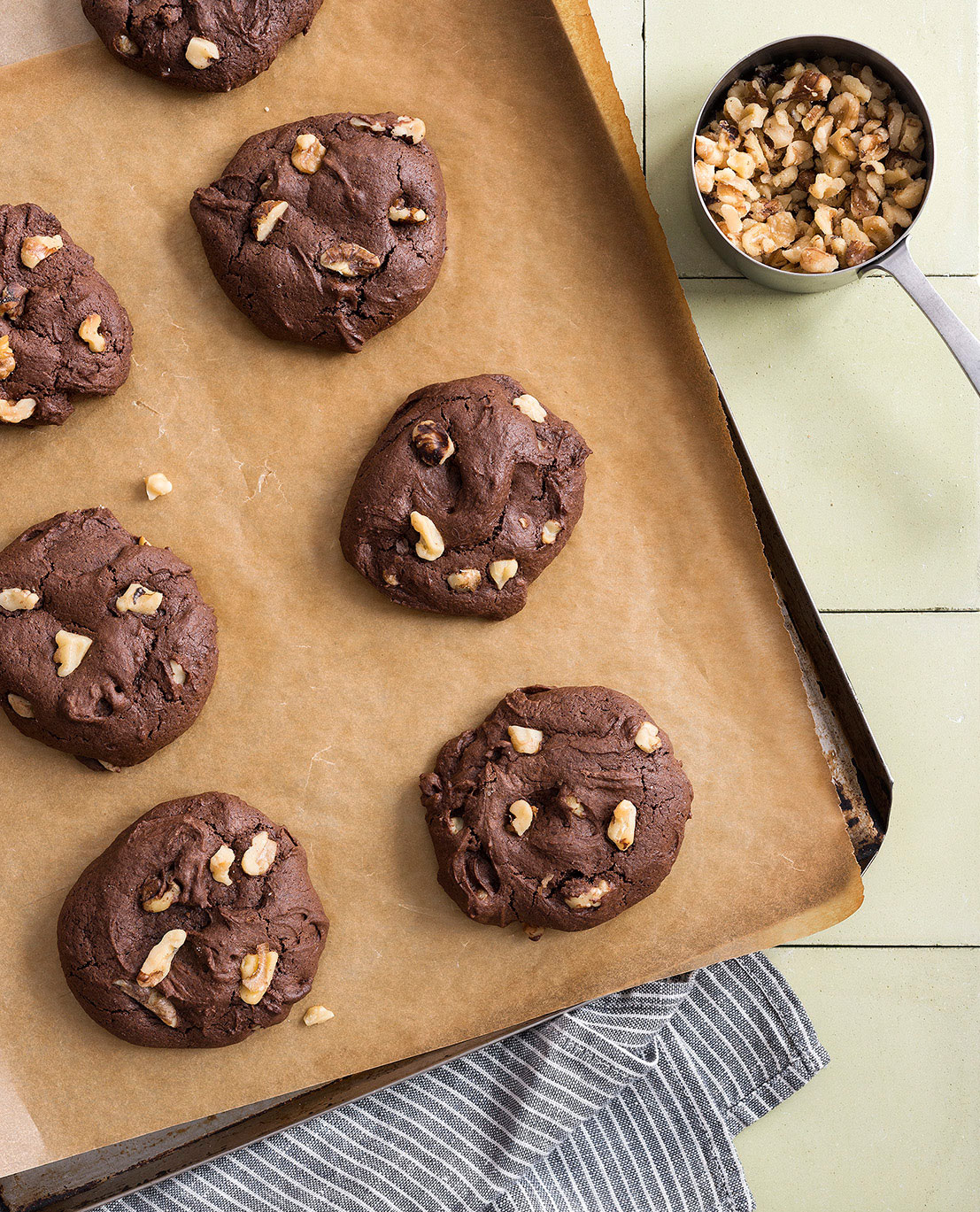 PHOTO: Running Press/Perseus Books Group; Fudgy Walnut Brownie Cookies from One Bowl Baking by Yvonne Ruperti.
Laura Brehaut/Postmedia News
Originally published on May 7, 2014; 
canada.com
Forget multiple mixing bowls, stand mixers and food processors. Pastry chef and recipe developer Yvonne Ruperti has simplified some of her favourite recipes; they can each be hand mixed in a single bowl. She shares the collection of more than 100 recipes in One Bowl Baking (Running Press, 2013), with muffins, scones, cookies, cupcakes, cakes and tarts all well represented.

PUBLISHED IN PRINT:
Montreal Gazette: May 21, 2014; page B4
Edmonton Journal: May 21, 2014; page E3
Leader-Post (Regina): May 17, 2014; page G10
The Windsor Star: May 14, 2014; page C3
The Province (Vancouver): May 12, 2014; page B9