Celebrating tradition in Quebec cuisine
An interview with long-time food writer for the Montreal Gazette, Julian Armstrong about her latest book, Made in Quebec: A Culinary Journey (HarperCollins Canada, 2014).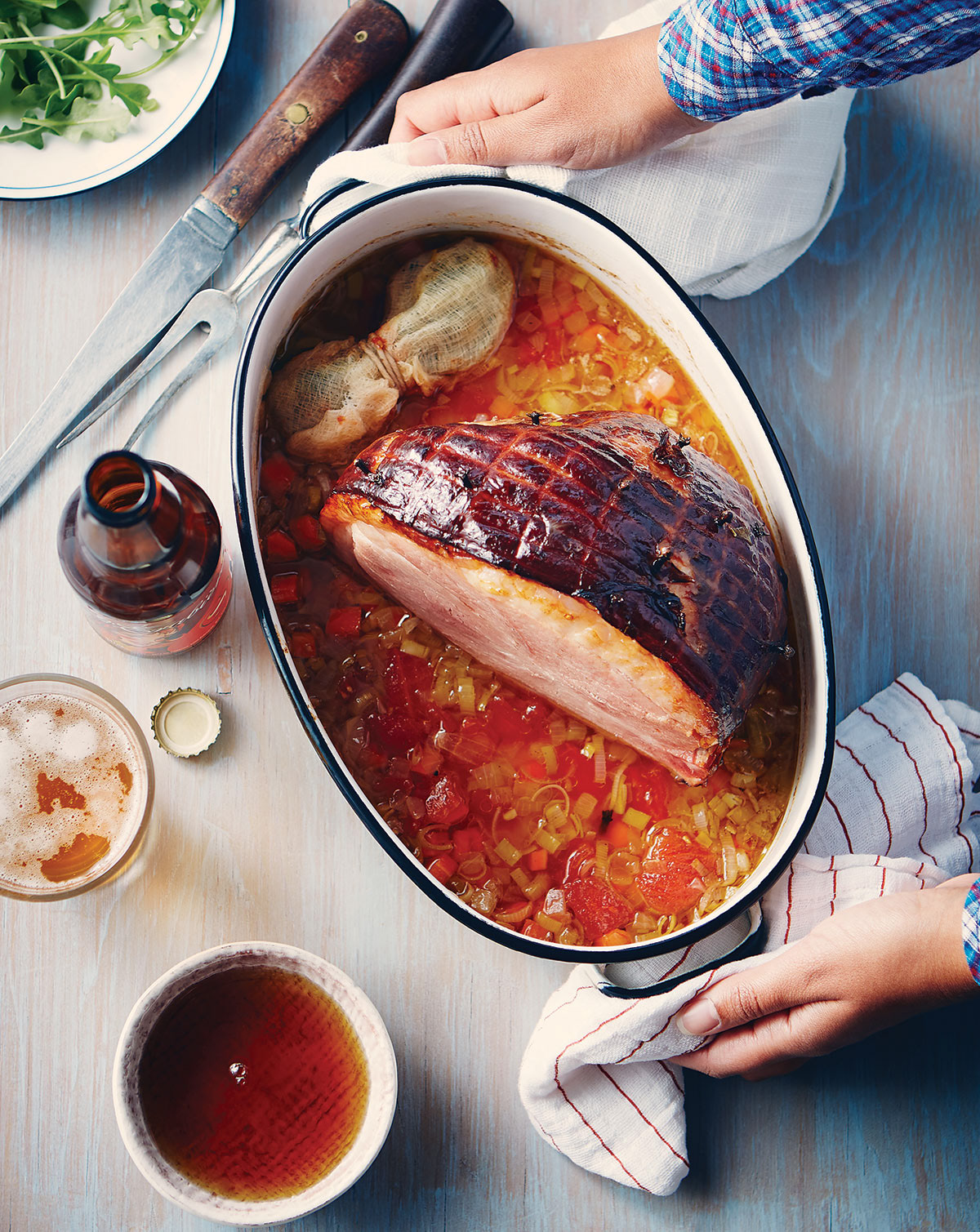 PHOTO: Ryan Szulc/HarperCollins Canada; Jambon braisé à la bière et à l'érable (Ham braised in maple beer) from Made in Quebec by Julian Armstrong.
Laura Brehaut/Postmedia News
Originally published on December 5, 2014;
Postmedia
Montreal's food scene has a special place in the hearts of residents and visitors alike. Public markets, such as Jean-Talon, bistros and food trucks, and 'fast foods' like bagels, poutine, smoked meat and steamies are well-loved culinary contributions. But the specialties of regions such as the Gaspésie or the Charlevoix are lesser known outside la belle province.