Cheese lovers, take note of Irish farmhouse cheeses
A video and story based on a 1,500 km food-centric road trip in Ireland. The story features interviews with Irish cheesemaker Helen Finnegan of Knockdrinna Farmhouse Cheese and Fingal Ferguson of Gubbeen Farmhouse Products.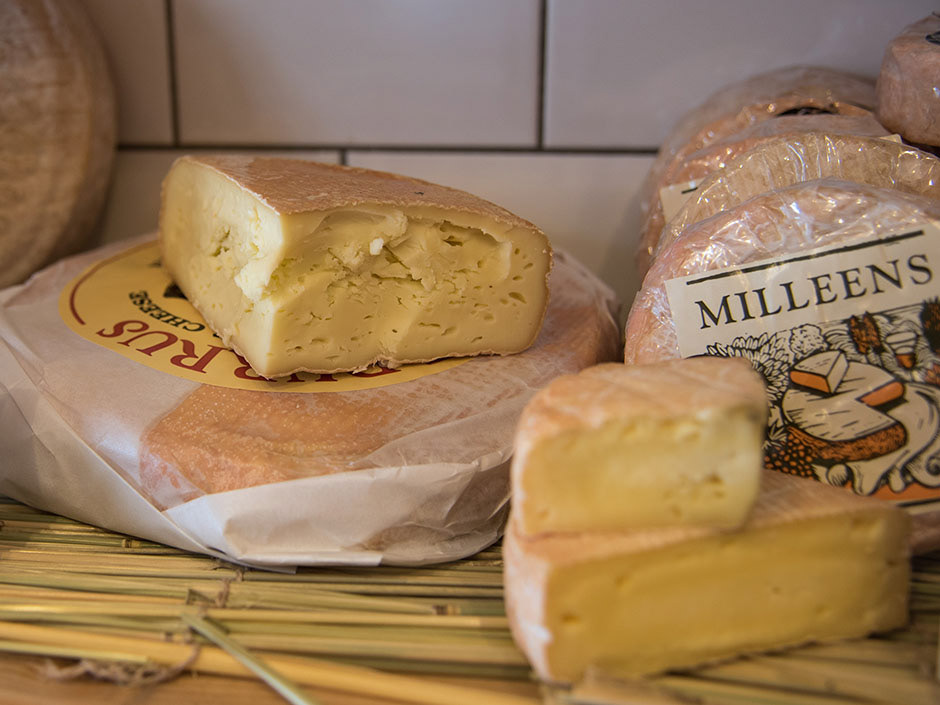 PHOTO: Laura Brehaut/Postmedia News; A selection of Irish farmhouse cheeses is on display at Sheridans Cheesemongers in Dublin; Durrus, left, and Milleens.
Laura Brehaut/Postmedia News
Originally published on June 10, 2015;
National Post
Grass-fed isn't a marketing label in Ireland. It's simply the way it's done, much of the time. As I made my way through the country on a 1,500 km food-centric road trip, I passed countless green pastures with the grazing cattle many of us associate with the Irish landscape. It's this green, green grass that contributes to the character of the superior-quality dairy products. And I soon discovered that the cheese is worth a trip in itself.