Classic French recipes from chef Michel Roux
An interview with renowned French-born chef Michel Roux about his new cookbook, The Essence of French Cooking (Quadrille, 2015). Roux shares three recipes from the book: Chartreuse de Faisan (Pheasant Chartreuse), Velouté aux Champignons de Paris (Cream of Mushroom Soup), and Tarte des Demoiselles Tatin aux Poires (Pear Tarte Tatin).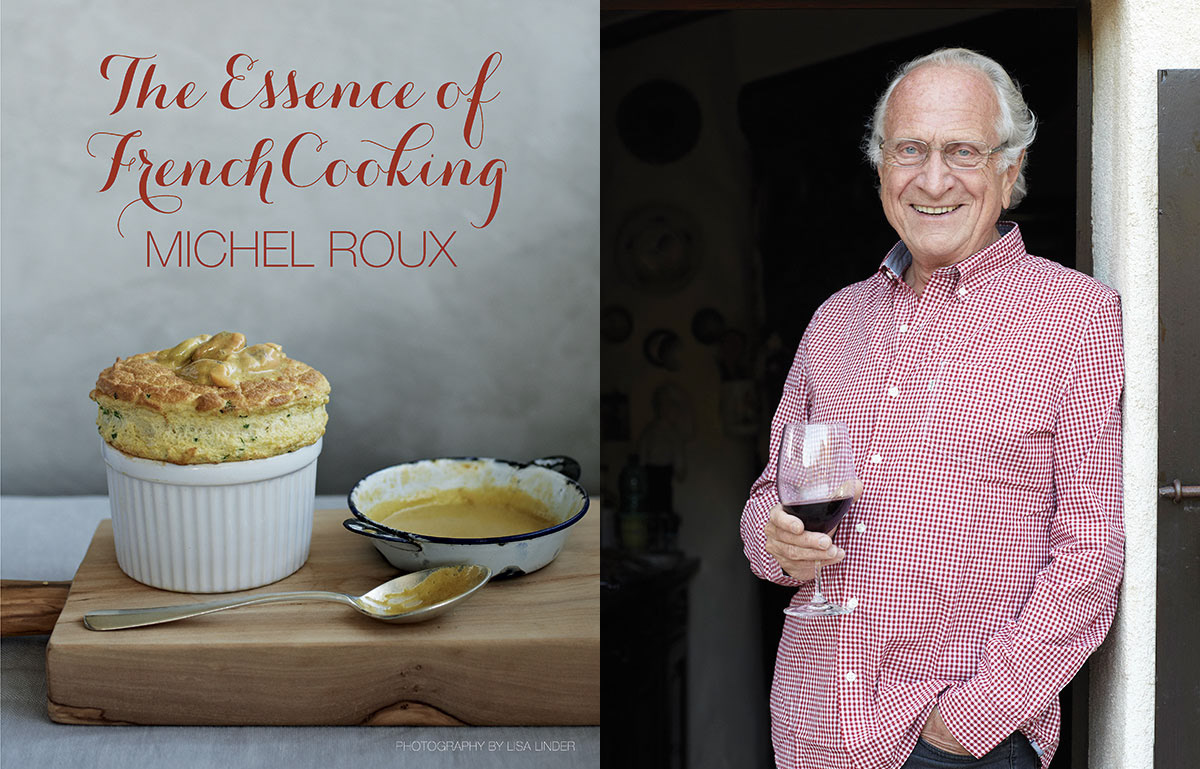 PHOTOS: Lisa Linder/Quadrille; The 100 recipes Roux shares in The Essence of French Cooking are modern interpretations of classic French dishes.
Laura Brehaut, National Post
Originally published on October 19, 2015;
National Post
There are home cooks who feel a rush when presented with a challenge. Take a chartreuse for example, a hallmark of French cuisine requiring artistry, patience and time. It's a complicated dish, one that layers meat and fall vegetables – think cabbages, carrots and turnips – or solely vegetables, which are pressed into a mould and roasted. When I came across this particular recipe in renowned chef Michel Roux's latest book, The Essence of French Cooking (Quadrille, 2015), I thought, "Not a chance." But all it took was a conversation with Roux to change my mind.
Calgary Herald: October 24, 2015; page G16
Edmonton Journal: October 21, 2015; page C6