Delectable gluten-free treats for Mother's Day
This Mother's Day, make gorgeous treats from pastry chefs Henrietta Inman and Emma Galloway: Blueberry lemon mousse cake, and lemon-thyme curd shortbreads.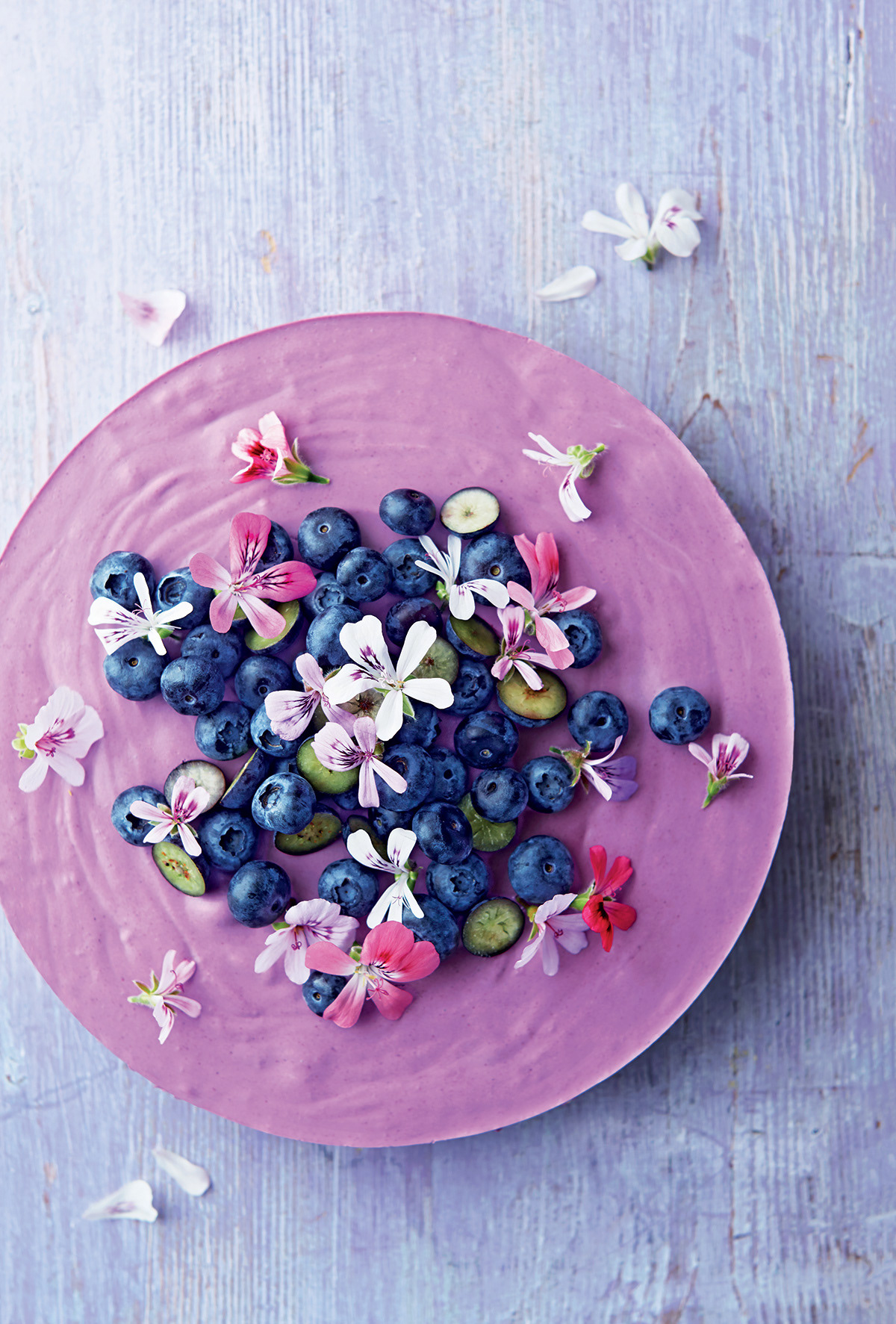 PHOTO: Jacqui Small, an imprint of Quarto Publishing Group; "It is rich and fresh at the same time, rounded out with the otherworldly scents of the fresh scented geranium flowers," Henrietta Inman writes of her Blueberry Lemon Mousse Cake.
Laura Brehaut, Postmedia News
Originally published on April 27, 2016;
National Post
Pretty pastries that happen to be free from gluten and refined sugar are just the thing for a Mother's Day gathering. A featherlight mousse cake, naturally sweetened with blueberries, honey and Medjool dates, and decorated with scented geranium flowers; buttery almond shortbreads filled with a delicate curd of lemon, honey and thyme. These treats from Henrietta Inman and Emma Galloway are sure to please anyone who appreciates alternative ingredients and delectable, nourishing food. Gluten-free flours such as teff, buckwheat and quinoa, and natural sweeteners like coconut sugar, maple syrup and dates have unique characteristics, and plenty to offer the experimental cook.
Montreal Gazette: May 4, 2016; pages C1 / Front, C2
Ottawa Citizen: May 4, 2016; pages C1 / Front, C2
Windsor Star: May 4, 2016; pages C1 / Front, C2
Regina Leader-Post: May 4, 2016; pages C1 / Front, C2
Saskatoon StarPhoenix: May 4, 2016; pages C1 / Front, C2
Edmonton Journal: May 4, 2016; pages C1 / Front, C2
Calgary Herald: May 4, 2016; pages C1 / Front, C2
Vancouver Sun: May 4, 2016; pages C1 / Front, C2
Kingston Whig-Standard: May 7, 2016; page F5
Northumberland Today: May 11, 2016; page D4