Explore "the soul of barbecue"—smoke!
Master griller Steven Raichlen explores the global appeal of smoked food in Project Smoke. Try Raichlen's recipes for reverse-seared strip steak, smoked shrimp cocktail and smoked nachos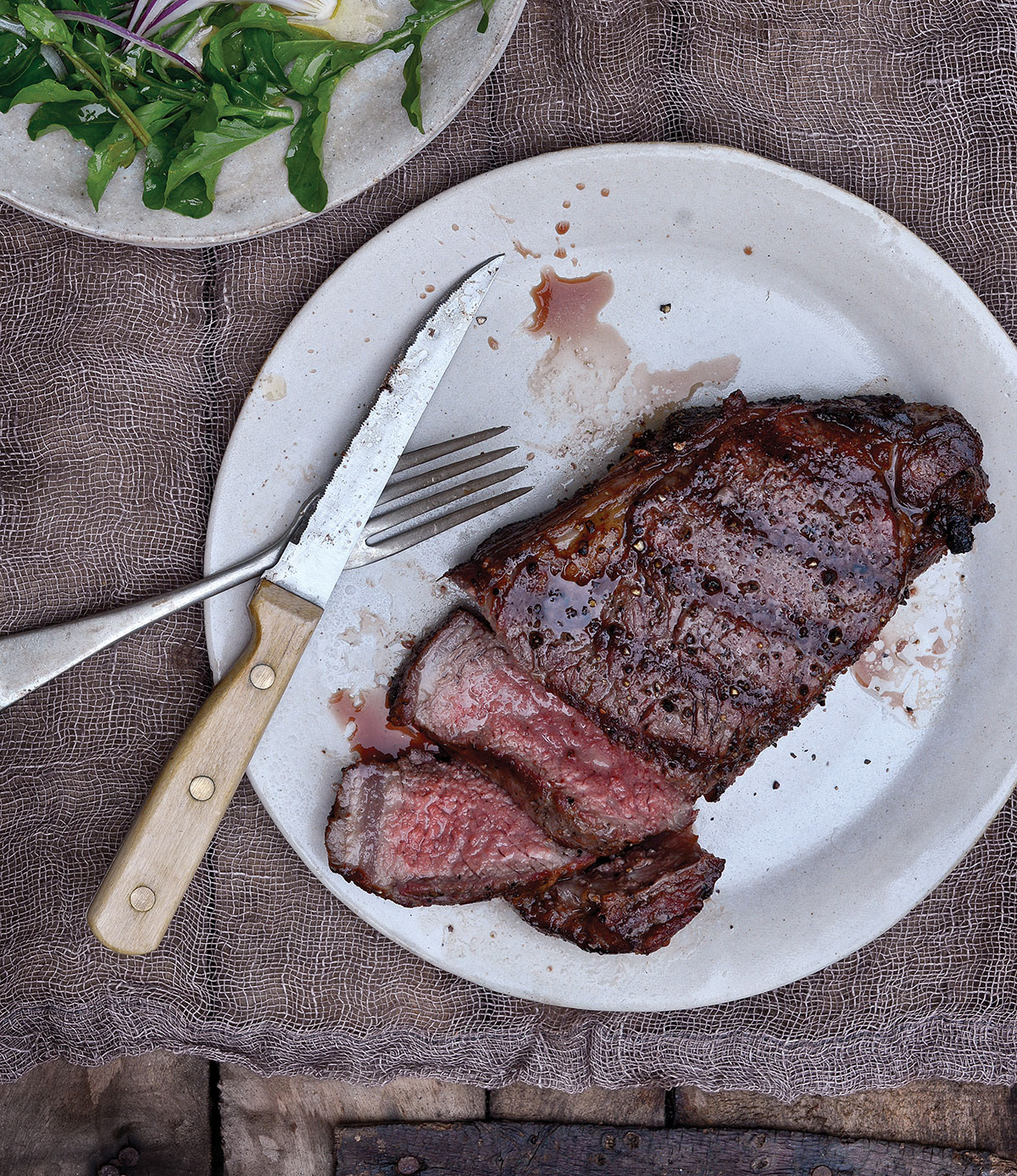 Laura Brehaut, Postmedia News
Originally published on June 14, 2016;
National Post
The appeal of smoked food is universal and elemental. It spans the globe, from barbecued pork in the American South and smoked fish in Scandinavia to Sichuan tea-smoked duck in China and jerk chicken in Jamaica.
PUBLISHED IN PRINT:
Vancouver Sun: June 15, 2016; page C1 / Front 
Calgary Herald: June 15, 2016; page C1 / Front 
Edmonton Journal: June 15, 2016; page C1 / Front 
Saskatoon StarPhoenix: June 15, 2016; page C1 / Front 
Regina Leader-Post: June 15, 2016; page C1 / Front 
Windsor Star: June 15, 2016; page C1 / Front 
Ottawa Citizen: June 15, 2016; page C1 / Front 
Montreal Gazette: June 15, 2016; page C1 / Front
Daily Observer (Pembroke): June 18, 2016; page B10
Northumberland Today: June 22, 2016; page D4
London Free Press: June 29, 2016; page C1 / Front