Explore the world of Thai cooking
I interviewed Vancouver YouTuber Pailin Chongchitnant about her first cookbook, Hot Thai Kitchen (Appetite by Random House, 2016), and her efforts to demystify Thai cuisine for home cooks.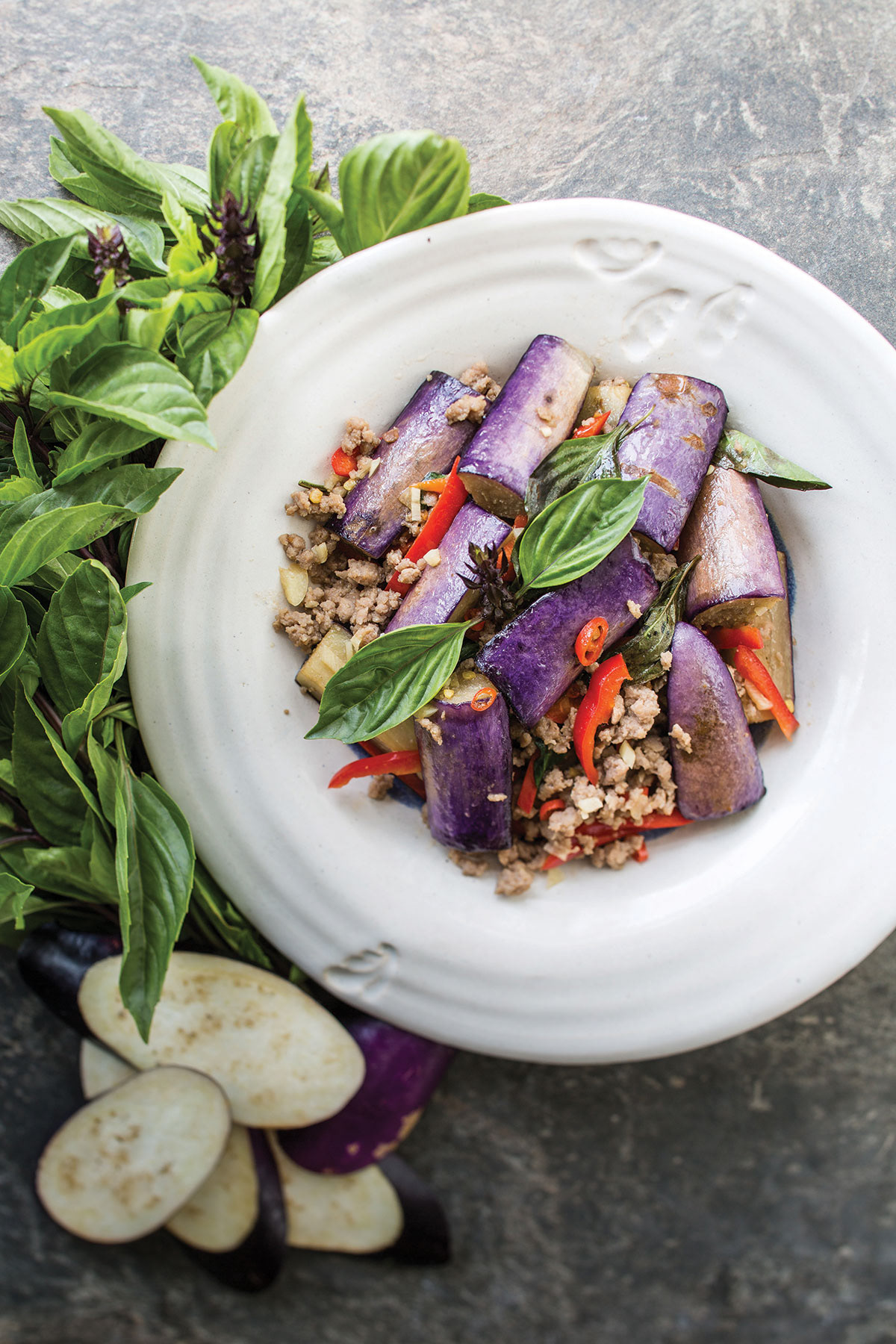 PHOTO: David Tam; Deep-frying the eggplant ever-so-briefly helps to brighten its lovely purple skin colour. As seen in Pailin Chongchitnant's Eggplant Stir-Fry with Thai Basil (Pad Makeua Yao) from Hot Thai Kitchen.
Laura Brehaut, Postmedia News
Originally published on March 29, 2016;
National Post
In Thailand, ketchup is "the epitome of Western ingredients," Pailin Chongchitnant says in one of her popular YouTube videos. It's a clip devoted to demonstrating one of the ways Thai people prepare pasta – pad macaroni. Central to the sauce is, you guessed it, ketchup. But if you see someone putting ketchup in pad Thai – "that is wrong and wrong," Chongchitnant says. "It is essentially a westernized pad Thai by definition."
Windsor Star: April 20, 2016; page C1 / Front
Regina Leader-Post: April 20, 2016; page B1 / Front
Kingston Whig-Standard: April 9, 2016; page C4
Orillia Packet & Times: April 14, 2016; page C9
London Free Press: May 11, 2016; page C5