Great War: Putting the people back in the uniforms
A look at one of the inaugural exhibitions at Toronto's Fort York Visitor Centre, Outfitted for War.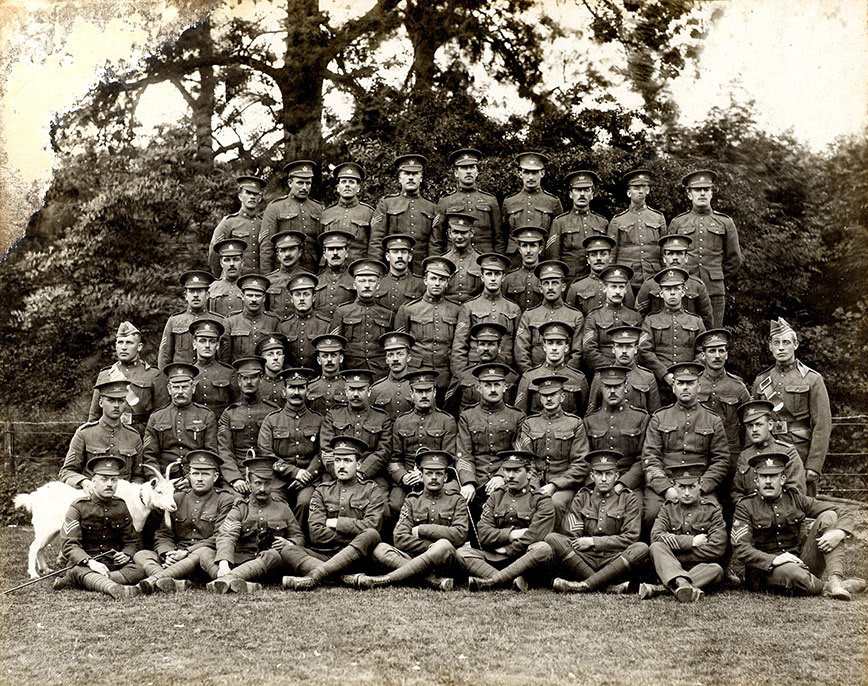 PHOTO: The Princess of Wales' Own Regiment Military Museum; Lieutenant Robert James Edmunds is pictured in the third row from the top; third right.
10 decades, 100 years. In some ways the First World War doesn't seem that long ago. People, each with their own story, wore the uniforms, used the weapons, and wrote and received the letters that we now see included in First World War centenary exhibits.