Learn to make Indian foods at home
An interview with author Anupy Singla about her new cookbook, Indian for Everyone (Agate Publishing, 2014). Singla shares her five favourite tools of the trade, and two recipes from the book.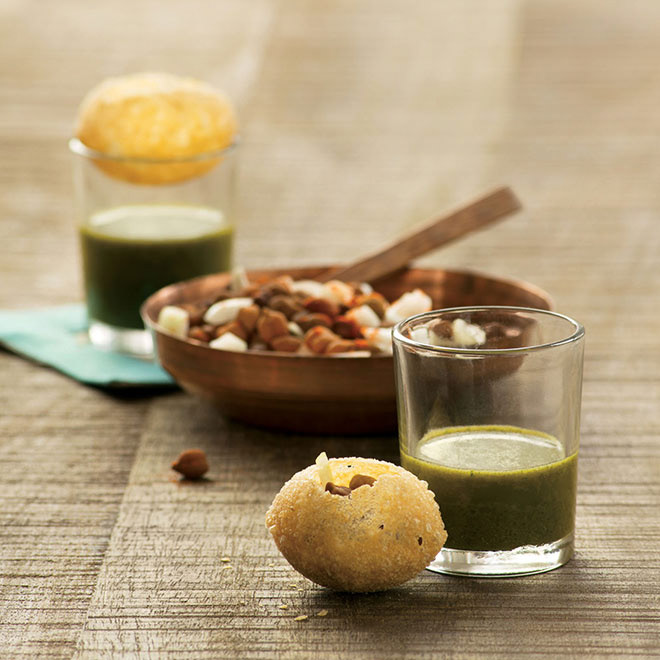 PHOTO: Brave New Pictures and Gregg Lowe; Pani Puri from Indian for Everyone by Anupy Singla.
Laura Brehaut/Postmedia News
Originally published on February 9, 2015;
Postmedia
Spices, and the way you use them, are key to Indian cooking. But don't let the myriad blends discourage you from making your favourite foods at home. Restaurant mainstays such as Tandoori Chicken, Aloo Gobi and Dal Makhani are within your reach as a home cook. Whether you love eating at Indian restaurants and want to make these meals yourself, or are looking for measurements and instructions to complement family recipes, author Anupy Singla shares the knowledge and recipes necessary for success.
Ottawa Citizen: March 5, 2015; page D4
Calgary Herald: February 14, 2015; page G13