Tara O'Brady's deliciously eclectic cuisine
An interview with author Tara O'Brady about her first cookbook, Seven Spoons (Appetite by Random House, 2015).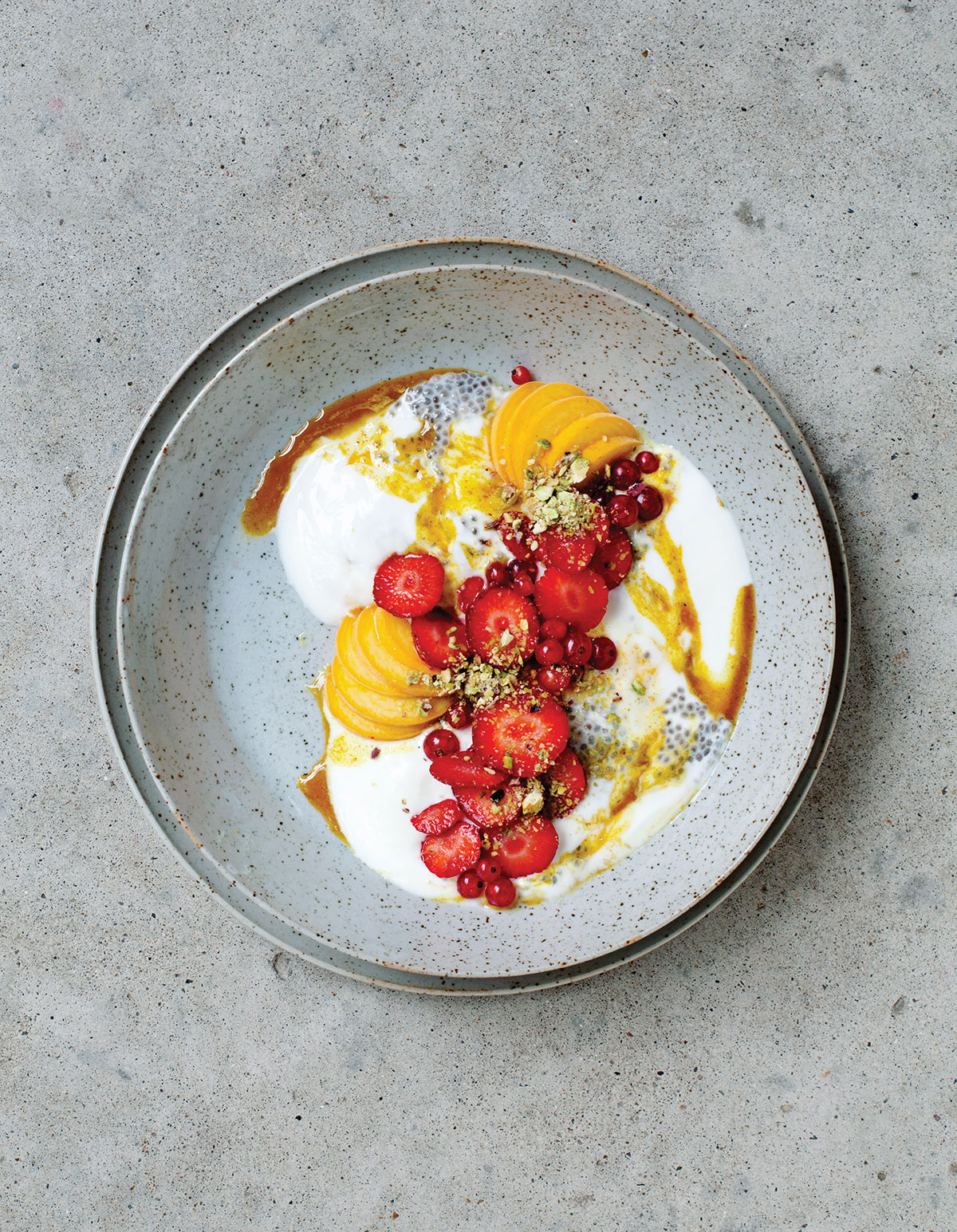 PHOTO: Tara O'Brady/Appetite by Random House; Chia Pudding with Fruit and Golden Honey Elixir from Seven Spoons by Tara O'Brady.
Laura Brehaut/Postmedia News
Originally published on April 30, 2015;
National Post
Kitchen notebooks are often sauce-splattered and dog-eared, with pages used and abused. The best kinds contain shortcuts, secrets, and tried and true recipes. Whether handed down, or built from scratch, they are valuable records; illustrating the evolution of a kitchen and offering an opportunity to reflect on changing tastes and mainstays alike.