Tips for an Irish road trip
I drove 1,530 kilometres over six days in Ireland. Dublin was my starting point, then south-west through Co. Kilkenny to Co. Cork, and up the west coast, the Wild Atlantic Way, from West Cork to Co. Sligo.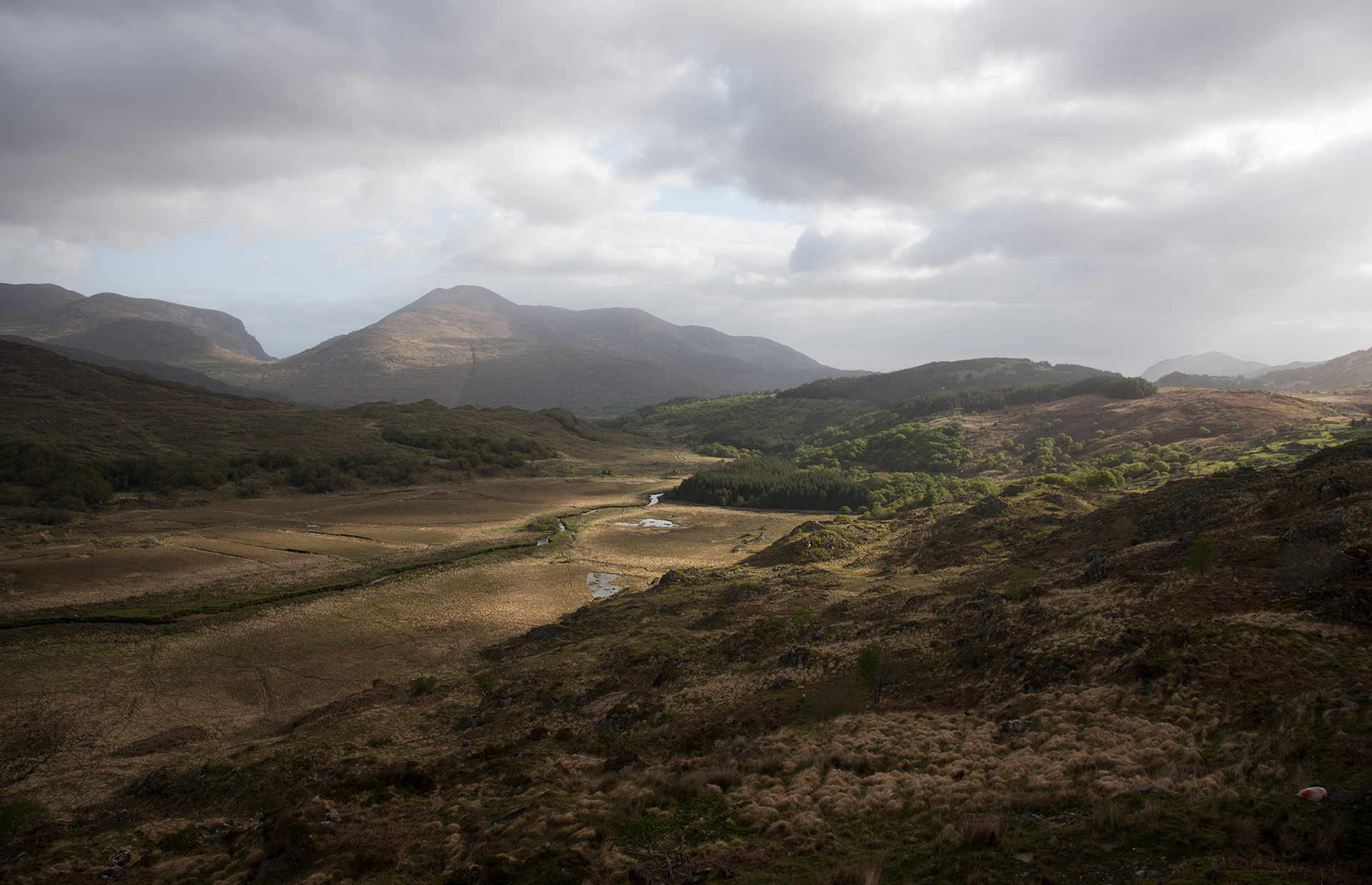 PHOTO: Laura Brehaut, Driving; Moll's Gap in Co. Kerry offers stunning views of Macgillycuddy's Reeks mountains.
Laura Brehaut, Driving
Originally published on July 2, 2015;
Driving
In Ireland, drive on the left. And other dos and don'ts of an Irish road trip
I'm an occasional driver, very occasional at that. Since 1999, when I left B.C.and my '76 Volvo, I haven't had regular access to a car. So, when the opportunity arose for a solo road trip around Ireland, I felt both excitement and trepidation. Driving on the left for the first time on Ireland's notoriously narrow, winding roads – picturesque though they might be – was daunting. But still, this was definitely the opportunity of a lifetime and not one to pass up.
PUBLISHED IN PRINT:
Montreal Gazette: July 20, 2015; page C2
National Post: July 17, 2015; page DT4 (multiple editions) 
Vancouver Province: July 17, 2015; page D28
Ottawa Citizen: July 17, 2015; page D2