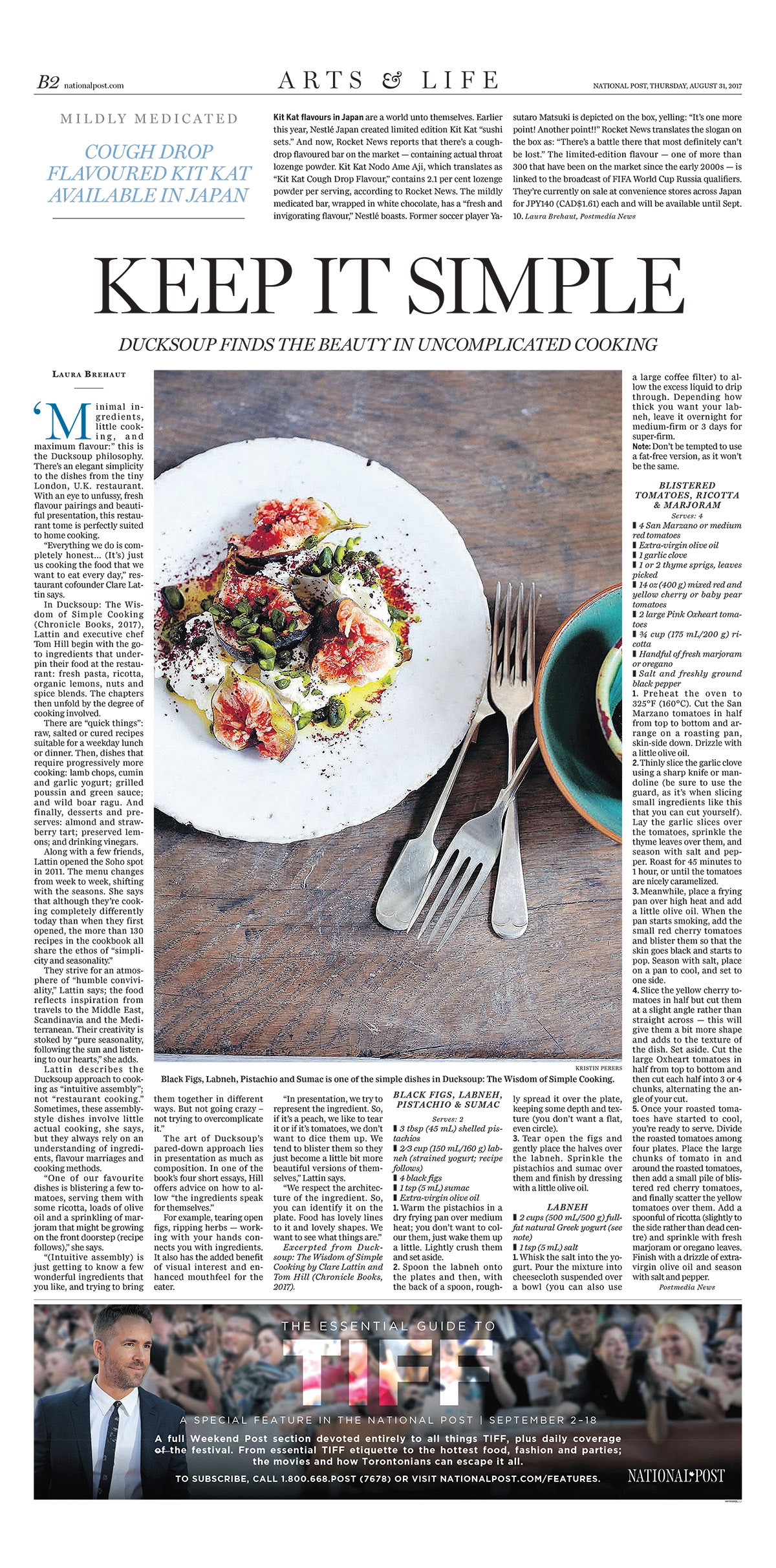 Laura Brehaut, Postmedia News
Originally published on August 9, 2017; Postmedia Network
"Minimal ingredients, little cooking and maximum flavour:" This is the Ducksoup philosophy. There's an elegant simplicity to the dishes from the tiny London, U.K., restaurant. With an eye to unfussy, fresh flavour pairings and beautiful presentation, this restaurant tome is perfectly suited to home cooking.
PUBLISHED IN PRINT:
National Post: Aug. 31, 2017; page B2
Vancouver Sun: Aug. 9, 2017; page C1/Front
Calgary Herald: Aug. 9, 2017; page C1/Front
Edmonton Journal: Aug. 9, 2017; page C1/Front
Saskatoon StarPhoenix: Aug. 9, 2017; page C1/Front
Regina Leader-Post: Aug. 9, 2017; page C1/Front
Windsor Star: Aug. 9, 2017; page C1/Front
Ottawa Citizen: Aug. 9, 2017; page C1/Front
Montreal Gazette: Aug. 9, 2017; page C1/Front
The Barrie Examiner: Aug. 19, 2017; page D2
Daily Observer (Pembroke): Aug. 19, 2017; page B11
St. Catharines Standard: Aug. 23, 2017; page C2
Northumberland Today: Aug. 23, 2017; page D2