Seasonal Sips: Nesselrode Pie cocktail
An interview with Ally Martin of Toronto's Hi-Lo Bar about her recipe for the Nesselrode Pie cocktail, which features bourbon and apricot butter. Martin shares the recipe, and I've also included Kevin West's recipe for Apricot Butter from his cookbook, Saving the Season.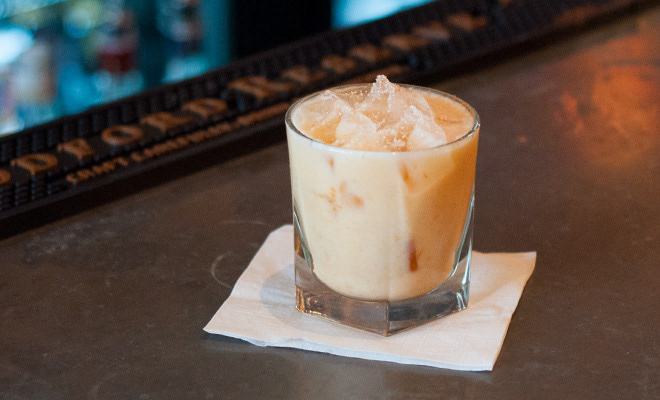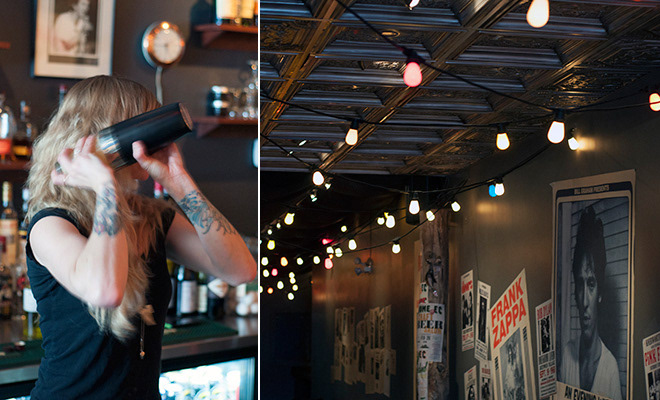 PHOTOS: Laura Brehaut; The Nesselrode Pie cocktail, from Ally Martin, pictured, and Emily O'Brien of Hi-Lo Bar in Toronto
Laura Brehaut/Postmedia News
Originally published on May 15, 2014;
canada.com
Nesselrode Pie could be considered a forgotten pleasure. The cream pie, containing the essential ingredient chestnut purée, was named after Count Karl R. Nesselrode, a 19th-century Russian statesman. It makes an appearance in the gastronomic encyclopedia Larousse Gastronomique but you may have a hard time finding it in today's bakeries. The creamy, fruity chestnut dessert proved to be an appropriate parallel for this cocktail recipe, courtesy of bartenders Ally Martin and Emily O'Brien of Hi-Lo Bar in Toronto.