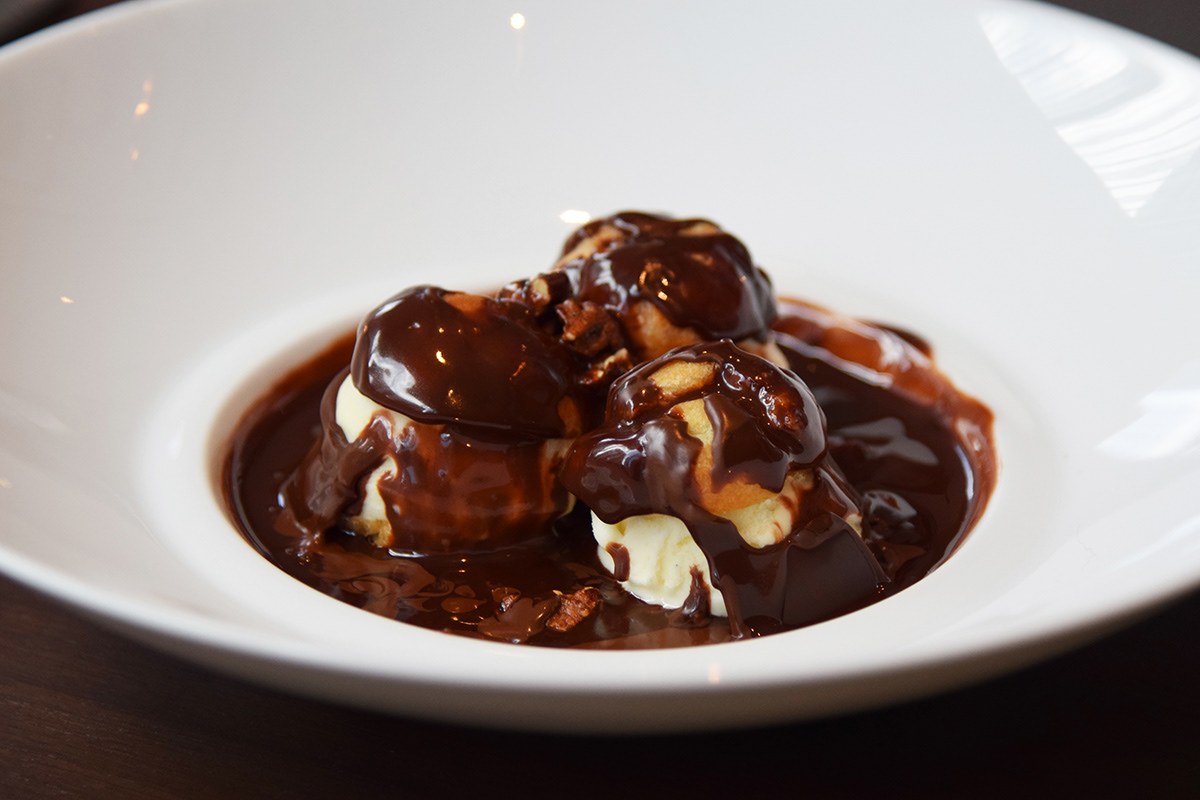 PHOTO: Laura Brehaut; Café Boulud's profiteroles with vanilla ice cream and dark chocolate sauce.
Laura Brehaut, Postmedia News
Originally published on February 3, 2016;
National Post
A plate piled high with profiteroles is sure to impress your Valentine, or anyone else you deem worthy of this sweet treat come February 14. The small cream puffs are light and airy, and when smothered with dark chocolate sauce and filled with vanilla ice cream, decadent and rich.
Calgary Herald: February 10, 2016; page C1 / Front 
Windsor Star: February 10, 2016; page C2 
Regina Leader-Post: February 10, 2016; page C2 
Saskatoon StarPhoenix: February 10, 2016; page C2
London Free Press: February 12, 2016; page C8
Welland Tribune: February 12, 2016; page C5
Collingwood Enterprise-Bulletin: February 12, 2016; page C10
Brantford Expositor: February 11, 2016; page D4
Northumberland Today: February 10, 2016; page D4
Kingston Whig-Standard: February 6, 2016; page C9
Orillia Packet & Times: February 6, 2016; page D1 / Front
Daily Observer (Pembroke): February 6, 2016; page B1