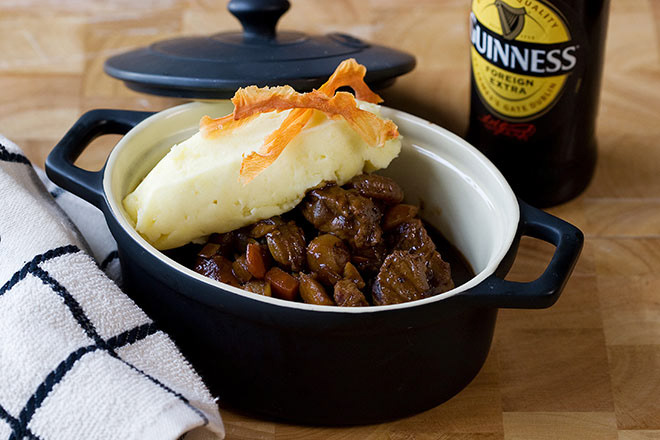 PHOTO: Guinness Storehouse; Beef and Guinness stew, an Irish classic, is made using Foreign Extra Stout in the Guinness Storehouse kitchen.
Laura Brehaut/Postmedia News
Originally published on March 12, 2015;
Postmedia
Wearing green and attending parades is all well and good, but when it comes to celebrating St. Patrick's Day in true Irish fashion, don't forget the food. Ireland has been experiencing a culinary revival of late, with a renewed appreciation for the produce of both land and sea. With an emphasis on simplicity and comfort, dishes such as cured Irish salmon, mussels in cream sauce, and a traditional beef stew (recipes follow) all showcase the flavours of the unofficial beer of the holiday, Guinness.